Point to Point Dogs
These Dogs will work for you!
I am currently training Diesel and Mako as the future Dogs of Point to Point Waterfowl. Deke is a trained veteran but I am afraid he is leaning toward retirement. He is currently 11 with over 10,000 retrieves under his collar.
DEKE
R.I.P Buddy you will be missed!! October 5,2002-July 26,2014
Deke is one of those once in a lifetime dogs. He literally is the best of the best. He was easy to train, learned quickly and did everything with style. These photos are from many years of HARD work. He has hunted NY, NH, NE, SD, MT, CO, KS, PA, NJ, IL, and SK Canada
Introducing
Point to Point's Sauk River High Torque "Diesel"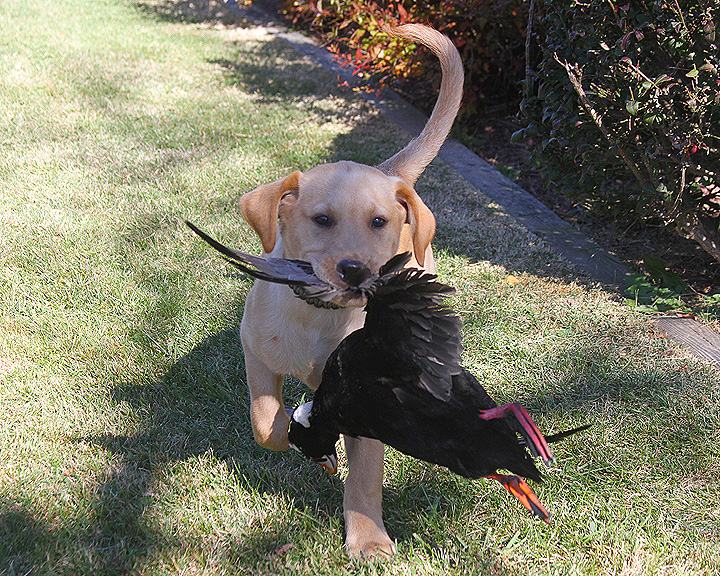 Introducing
Point to Point's North Star High Flying "Mako"
Introducing
Point to Point's Perfect Storm of
North Star "Stormy"
I have many connections for Labrador Puppies and Started Dogs call for information